Andrew Tarvin has been featured in more than 50 publications, including The Wall Street Journal, Forbes, and FastCompany. He has appeared on affiliates for ABC, CBS, and FOX, and has been the guest on more than 40 podcasts. His TEDx talk has been viewed over 4 million times and is the most watched talk on humor.
BY THE NUMBERS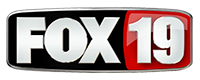 ALL SIDES WITH ANN FISHER
THRIVE LOUD WITH LOU DIAMOND
SAME SIDE SELLING WITH IAN ALTMAN
INVINCIBLE BRAND WITH MELISSA AGNES








Want to interview Andrew for a story?