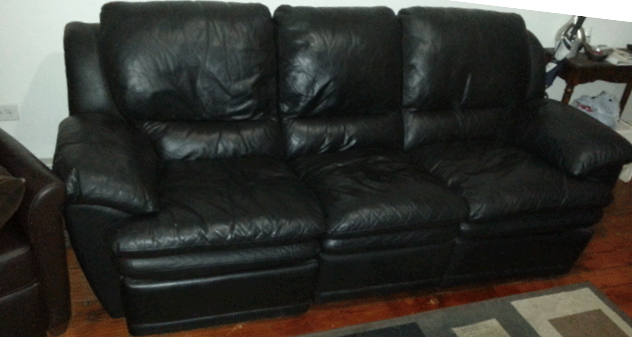 One of the questions that people first ask when they find out about my nomadic adventure is, "Are you crazy?" The second question is "What are you doing with all of your stuff?"
This always reminds me of George Carlin's bit on stuff (warning NSFW language):
The Stuff I Own
To determine how much stuff I had, and what to donate / give away / put in storage / take with me, I created an Excel spreadsheet that represented pretty much everything that I owned.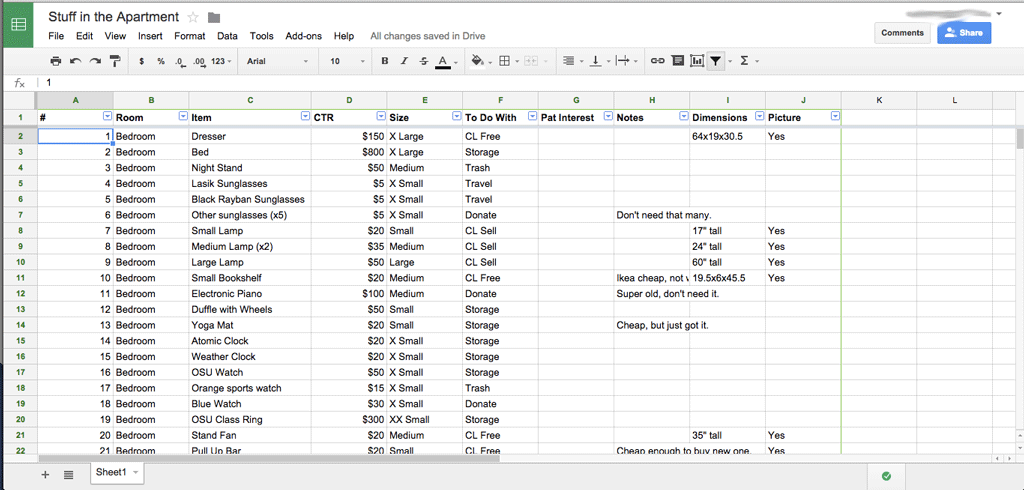 The total number of items: 197. The breakdown went:
Put in Storage: 30% (59 items)
Given Away on Craigslist: 29% (57 items)
Dumped in the Trash: 19% (37 items)
Donated to Goodwill: 16% (31 items)
Taken with Me in Travel: 6% (13 items)
It's somewhat liberating and moreso terrifying that I boiled the necessities of life down to 6% of what I owned, but then again I am only taking two bags with me.
Donations and Giveaways
Nearly half of my belongings were given away or donated (29% + 16% = 45%). These were mostly things I either wanted to get rid of anyway or were cheap enough that it didn't make sense for me to hang onto (e.g. IKEA furniture). It was either donated to Goodwill or given away on Craigslist for free (where "free" means come and get it out of my apartment before my lease is up).
Had I planned better and not procrastinated I probably could have sold many of the things on Craigslist. In particular, I gave away a $1,000+ leather recliner sofa that I got from a friend of mine when she moved to London.
I will say that I had fun writing the descriptions of my belongings, which you can find below (you can see that I had prices on the items which was before I got desperate and just gave things away):
Putting Things in Storage
The next largest bucket of stuff was put in "storage" and by "storage" I mean my Mom's spare room in her condo in Ohio.
For that stuff, I rented a large van, packed up the items, and made the 10-hour drive (one way). I did this twice over the course of 2 weeks, though the main reason for multiple trips was an event I was leading in Ohio in late February.
Because of the two trips, I was ecstatic to learn I could keep my leather recliner chair (sadly not the sofa, but more on that in a moment). The leather chair was one that me and my first roommate got when we graduated college. We got a matching set like Joey and Chandler on Friends because we were, in fact, friends.
The leather couch still hurts a little bit, mostly because when the nice family came to pick it up, they asked if it could be taken apart. I told them, unfortunately, it could not. They disagreed… and were correct. On the underside of the couch was a long beam and a couple of screws–screws that when removed allowed you take the couch in three easier-to-carry sections that would have fit in the van I had rented…
Oh well, a nice Latino family in the Bronx is now enjoying a couch that would have been sitting at my brother's place.
And that is what I did with my stuff.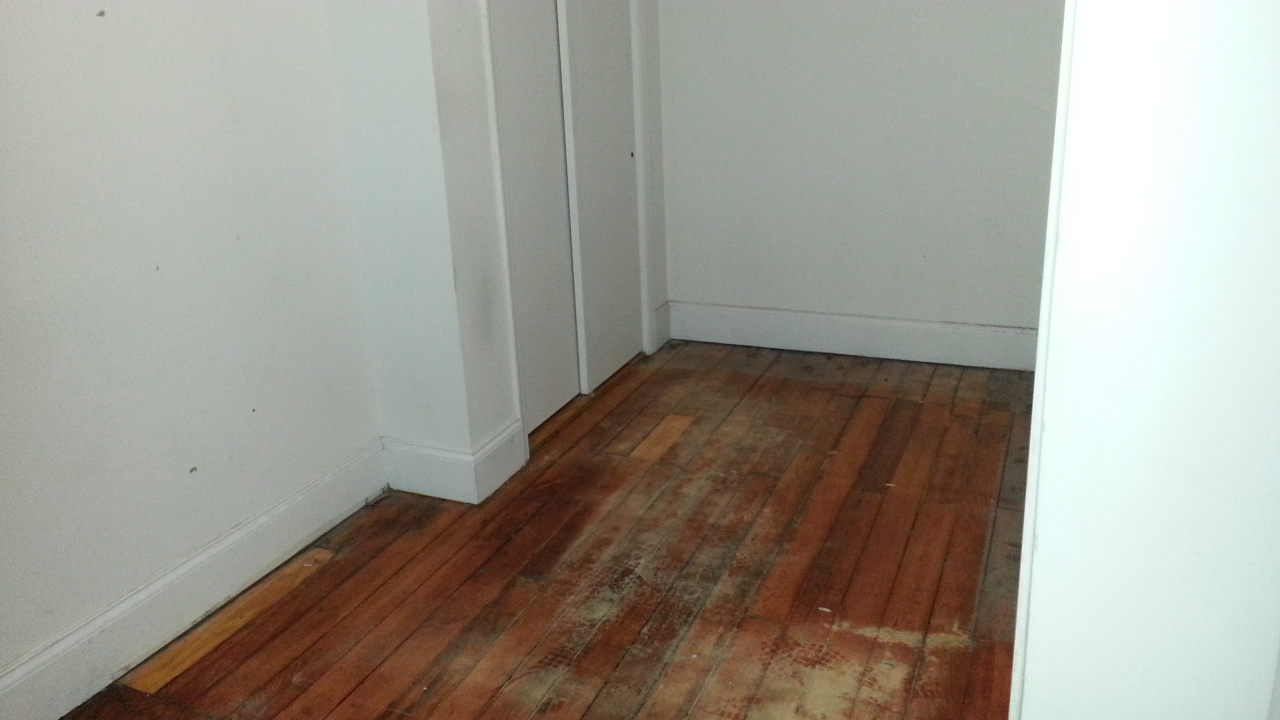 Enjoy this post? Sign up below and receive the latest updates from me on an inconsistent basis.
https://drewtarvin.com/site/wp-content/uploads/2015/03/leather-sofa.png
337
632
drew tarvin
https://drewtarvin.com/site/wp-content/uploads/2017/09/andrewtarvin-header.png
drew tarvin
2015-03-01 19:54:47
2016-01-11 02:47:21
What I'm Doing With My Stuff