I'm on a mission
to end boring events!
I know you want to shake things up and leave your audience inspired and ready to take action, but there's only so much you can do alone. Same conference centers, same hotels, same coffee break conversations... different emcee?
Why hire an EmCee (aka MC, aka Master of Ceremonies) instead of having an internal executive serve this role?
Well that depends. What is the goal behind your event? To thrust someone on stage just to announce names OR to impact your audience by providing them with an experience?
There's a reason one of the biggest talking points surrounding most Hollywood'esque events is their choice for the host. Having a ceremony just for handing out awards is boring, regardless of the celebrity status of the person collecting their prize.
An experienced MC understands crowd psychology and will know how to connect ideas from each talk and keep the audience engaged, will hype up the speakers and will help the organizers run a smooth event.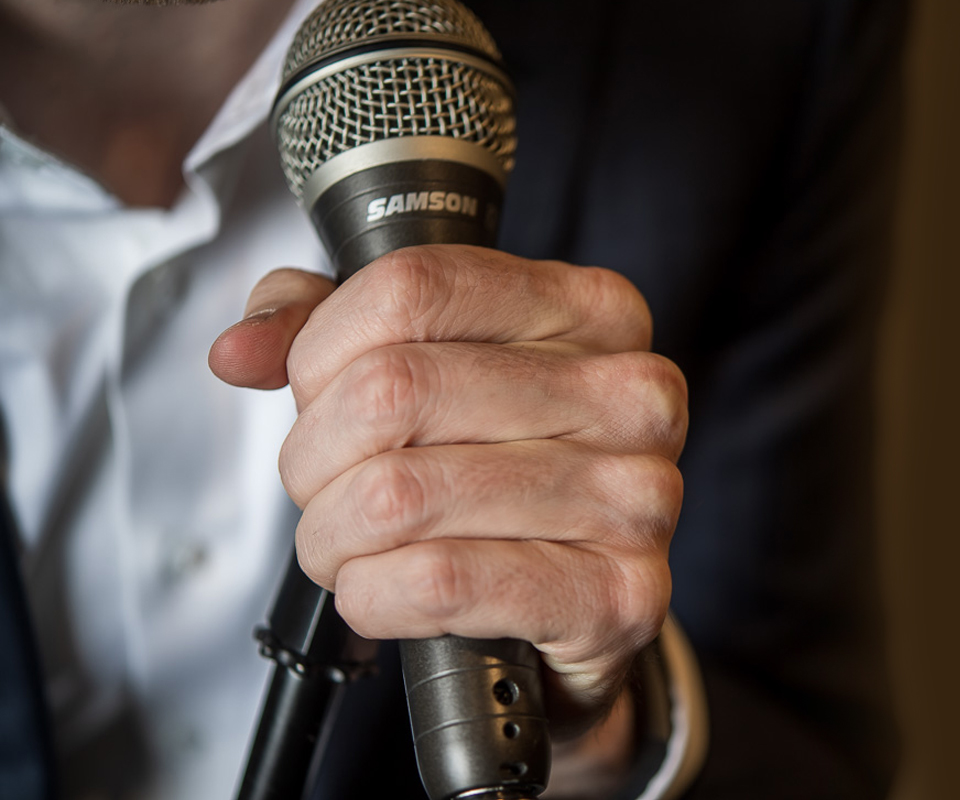 Andrew Tarvin is the world's first Humor Engineer helping organizations increase profits by unlocking human effectiveness.
As an event emcee, he helps ensure events go smoothly, run on-time, and have consistent energy and engagement throughout the entire event.
Combining his background as a project manager (meaning he loves agendas and being on-schedule) with his experience as a stand-up and improv comedian (meaning he knows how to manage a crowd), he serves as the bridge between organizer, speaker, and attendee.
Is it actually worth hiring an MC?
Yes. Putting together an event is expensive. Between paying speaker fees, renting the venue, booking transportation, and buying all the snacks, hiring an MC is sometimes an afterthought. Unfortunately there's a set of costs organizers fail to take in consideration...
What is the cost of having your audience engage more with their phones than with the speakers? What is the cost of having your attendees leave the event uninspired, without having retained much? What is the cost of losing hours on organizational mishaps that are seemingly destined to happen?
What if you could avoid all of those costs, by simply hiring an experienced emcee for a fraction of the price?
Well, you can. When you work with a professional MC, you're working with someone who knows how to set the scene, keeps things moving, maintains the enthusiasm between speakers, and is quick on their feet (literally). That means you don't have to worry about any of these headaches (or associated costs).
Over his 10+ year career, Andrew has been a part of more than 500 events for more than 70,000 people in all 50 states, 50-plus countries, 6 continents, and 1 planet (Earth). He has performed in more than 1,000 shows all around the world, has appeared on VH1, WSJ Live, and TEDx, and was a model, for one photo session, at the age of 6 years old.
Dew will help connect ideas from each talk to greater message, provide interaction for building relationships and use humor to boost energy and engagement.
Drew will give background on the audience and events thus far, provide nuances on stage, audio, and visuals and set them up for success with effective intro, outro, and Q&A management.
Drew will keep the event on-time, adjusting as needed, provide announcements in an engaging way and facilitate a positive experience for all.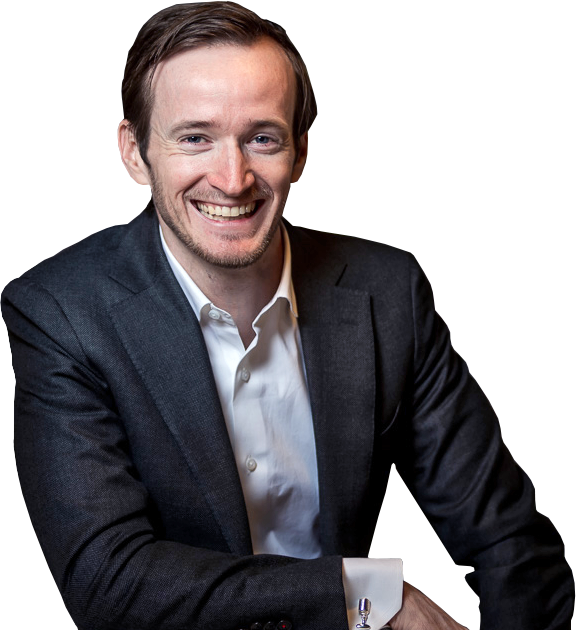 "hilarious.
relatable.
action oriented."
Want a speaker who is funny, who entertains and educates? Whether virtually or in-person, someone who does more than inspire? Someone who helps your audience get to the next level? You found him 🙂