founder & ceo | humor engineer | author
consultant | tedx speaker | pun tweeter
Andrew Tarvin is the world's first Humor Engineer, a job title he clearly made up.
Combining the logic-driven, solutions-focused, efficiency-obsessed brain of an engineer, with the engaging, entertaining spirit of a humorist, he teaches individuals and organizations a strategic process for getting better business results while having more fun.
In 2009, Andrew started Humor That Works, a leadership development company that teaches individuals and teams how to strategically leverage the skill of humor in the workplace.
The company has since partnered with some of the world's leading organizations--including Microsoft, IBM, the United Nations, the FBI, and the Red Cross--to solve human challenges (such as employee engagement, workplace culture, and people replying-all to emails) with humor solutions.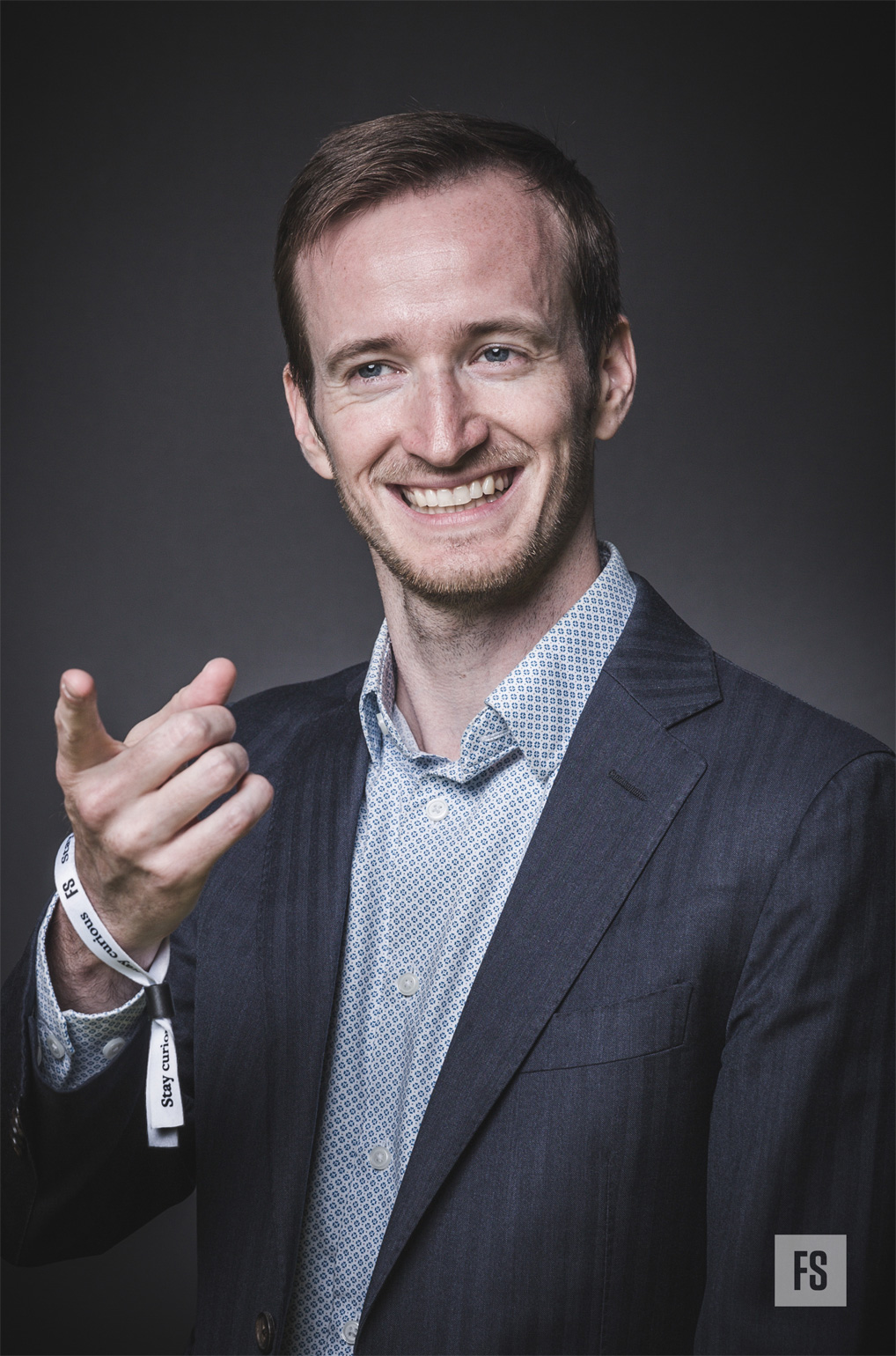 Through his company, Humor That Works, Andrew has helped more 35,000 people at 250+ organizations learn to be more productive, less stressed, and happier.
Combining his background in business with his experience as an international comedian, his programs are engaging, entertaining, and effective.
why humor is the secret to success and happiness at work
vital leadership values for the new normal
unlocking your sense of humor for fun
why humor is the secret to success and happiness at work
The current way of working isn't actually working. 83% of Americans are stressed out at work and 55% are unsatisfied with their jobs. The impact? Close to a trillion dollars in lost productivity and increased costs. Add in the stress and uncertainty of these unprecedented times, and people are stressed out, disengaged, and more zombie-like than ever.
The good news is that there is a missing skill for work they don't teach you in business school: humor. When people are laughing, they're learning, and when you can infuse best business practices with smart levity and fun - team members are more productive, less stressed, and work doesn't feel like so much work. Backed by research, case studies, and real-world examples, you'll see that what gets fun, gets done.
In this entertaining and engaging program, you'll reverse-engineer the skill of humor to shift mindsets, unlock potential, and adopt the evidence-based tools, skills, and solutions you need to make humor an extraordinary foundation for business and life. Ready to give your team what they need to skyrocket productivity AND have a better life? Come discover the Missing Skill at work.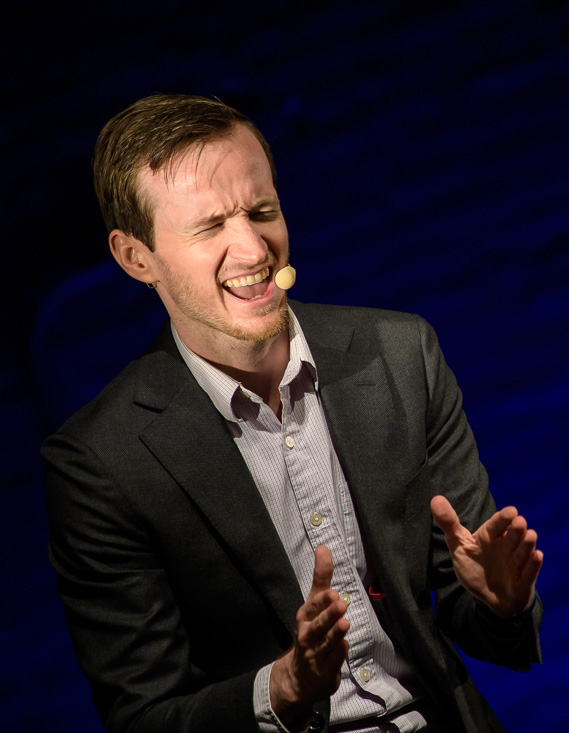 "I can't say enough positive things about Andrew's opening keynote at our annual conference. He charged up the audience and set a bar that none of our other keynotes were able to match.
His  enthusiasm and humor while conveying a relevant message surpassed our expectations."
Lisa Weitzel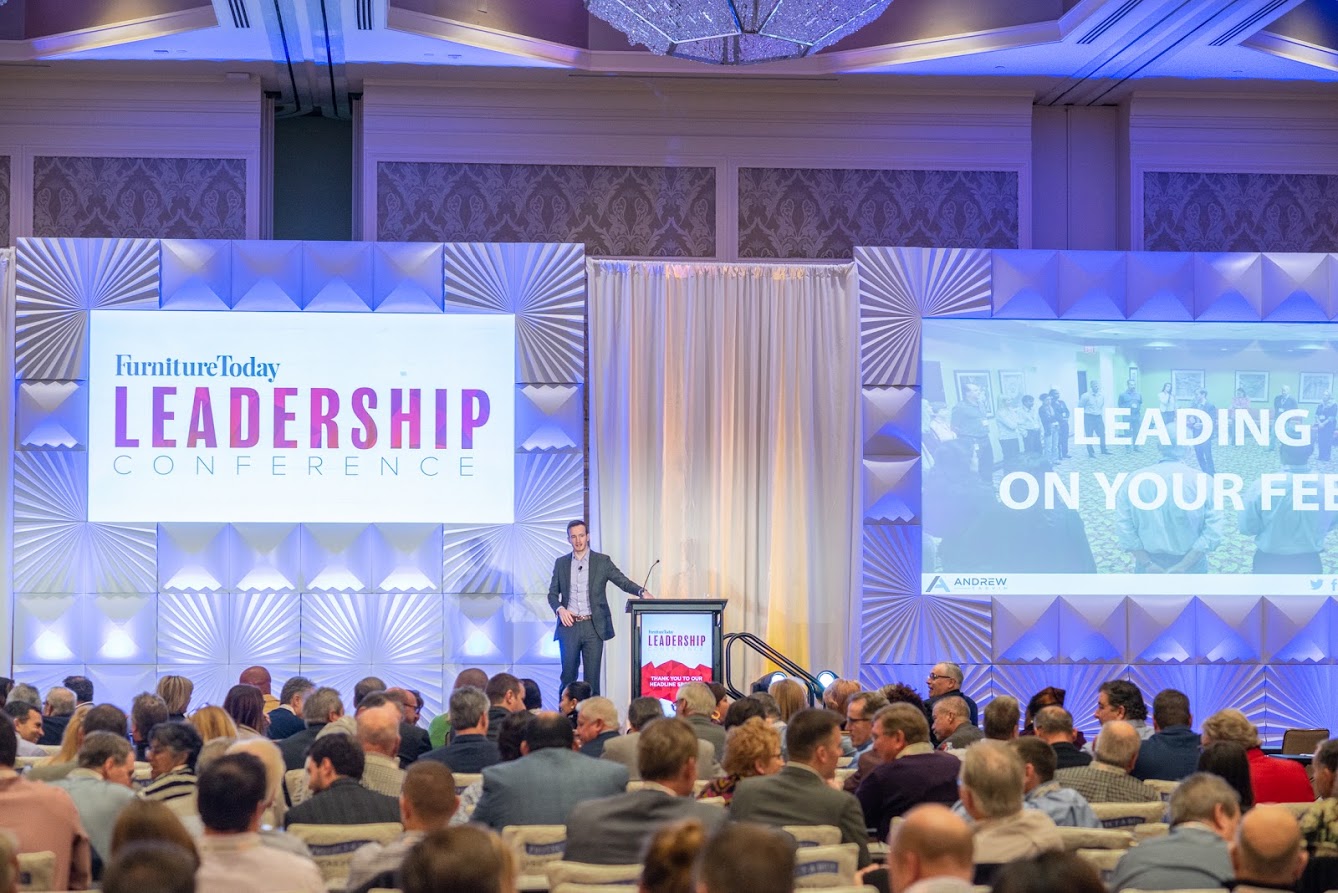 Vital Leadership Values for the New Normal
You know we are living in unprecedented times because of the unprecedented number of times people have called them "unprecedented times." And the constant change has created a gap between intention and action. The result is the potentially fatal flaw of "unleadership"--the unintentional behaviors that disengage, demotivate, and discourage the people in your organization.
Today's leaders have to unlock the talent of those around them, adapt on their feet, and show confidence leading through change, regardless of circumstances. In short, they must improvise. This is not about making things up or "winging it," but leveraging existing experience and strengths to execute with excellence in the moment.
In this engaging and interactive program, you'll learn the vital leadership values needed to lead in today's fast-changing world. Fusing the latest in leadership theory with advanced techniques from improvisation, you will learn what it means to lead on your feet and develop the skills to do it.
"By far, the best guest speaker I have seen at P&G. His keynote was a great fit and served as proof that using humor can result in a more engaged audience.
Most importantly, he left our group feeling energized, empowered, and motivated to use humor in the workplace to drive productivity and bring a more positive culture to our teams."
Ashley Maher
Unlocking Your Sense of Humor for Fun (and Profit)
As the world settles back into some form of this new normal, you may have noticed something is missing. No, not hugs but humor. Amidst all the Zoom calls, reply-to-all emails, and attempts at hybrid work environments, many workers have lost their sense of humor and the workplace has lost its sense of humanity. Luckily, you can learn how to restore both.
There's no doubting that humor is a superpower: people who use humor in their work are more productive, less stressed, and happier. They also make more money and are seen as more attractive… but how do you effectively use humor in the workplace?
Whether you know you're hilarious or you're currently thinking "But I'm not funny," the truth is that you are far more capable than you realize. And when it comes to learning the skill of humor, the question isn't, "Are you funny?" The question is "What kind of funny are you?"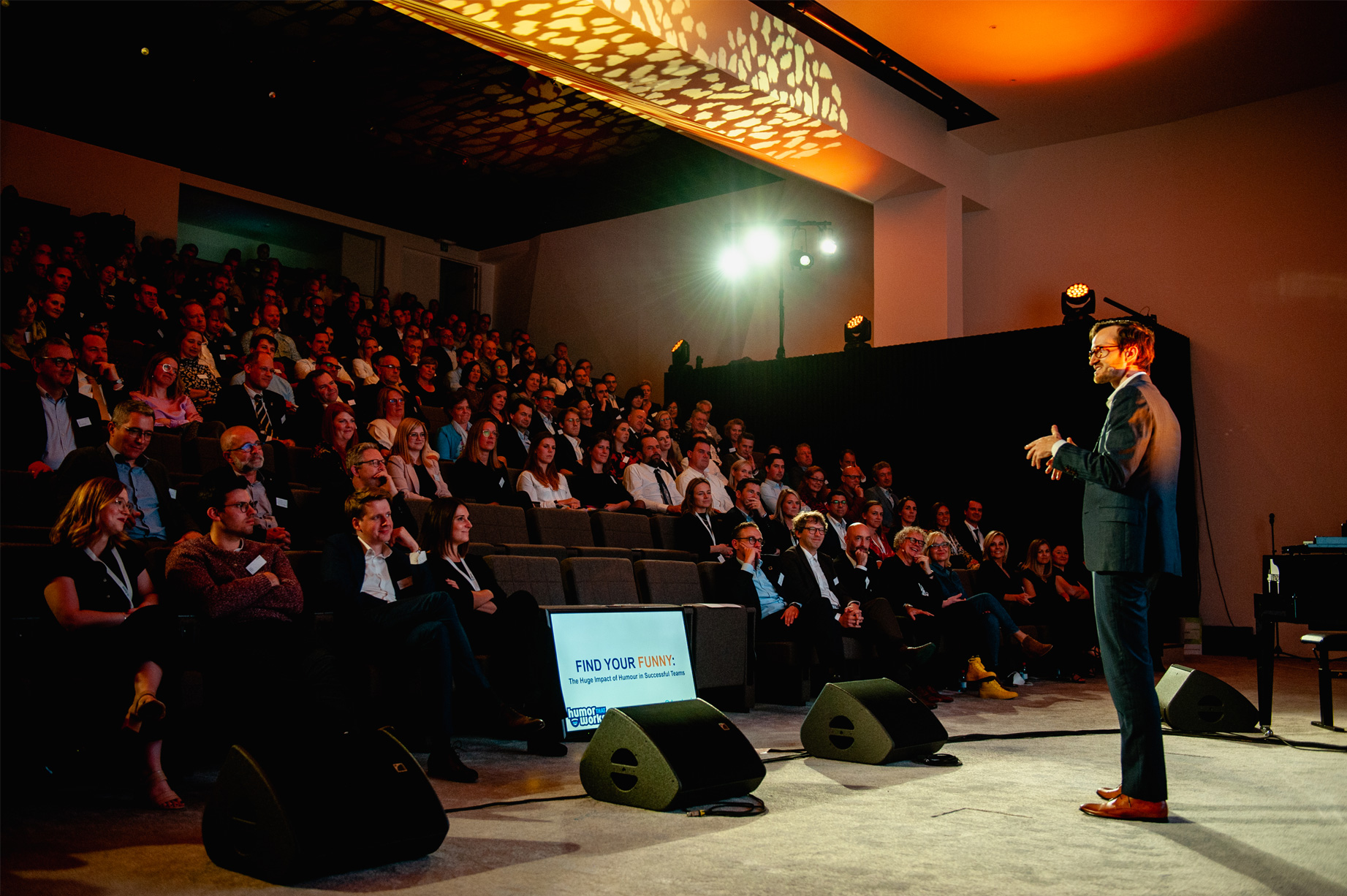 In this mindset-shifting (and hilarious) keynote, you'll discover the 7 primary humor personas, identify your natural style, and learn exactly how to start bringing your humor (and authentic self) to work. By combining top communication theory with science-backed research and lessons learned from over 15 years as professional comedian, get ready to laugh, learn, and learn how to make others laugh.
Along the years, Drew has mastered the art of delivering virtual events, a skill that came in handy with the pandemic. Most of Drew's keynote speeches can be delivered in a virtual environment and can be customized specifically for the remote experience.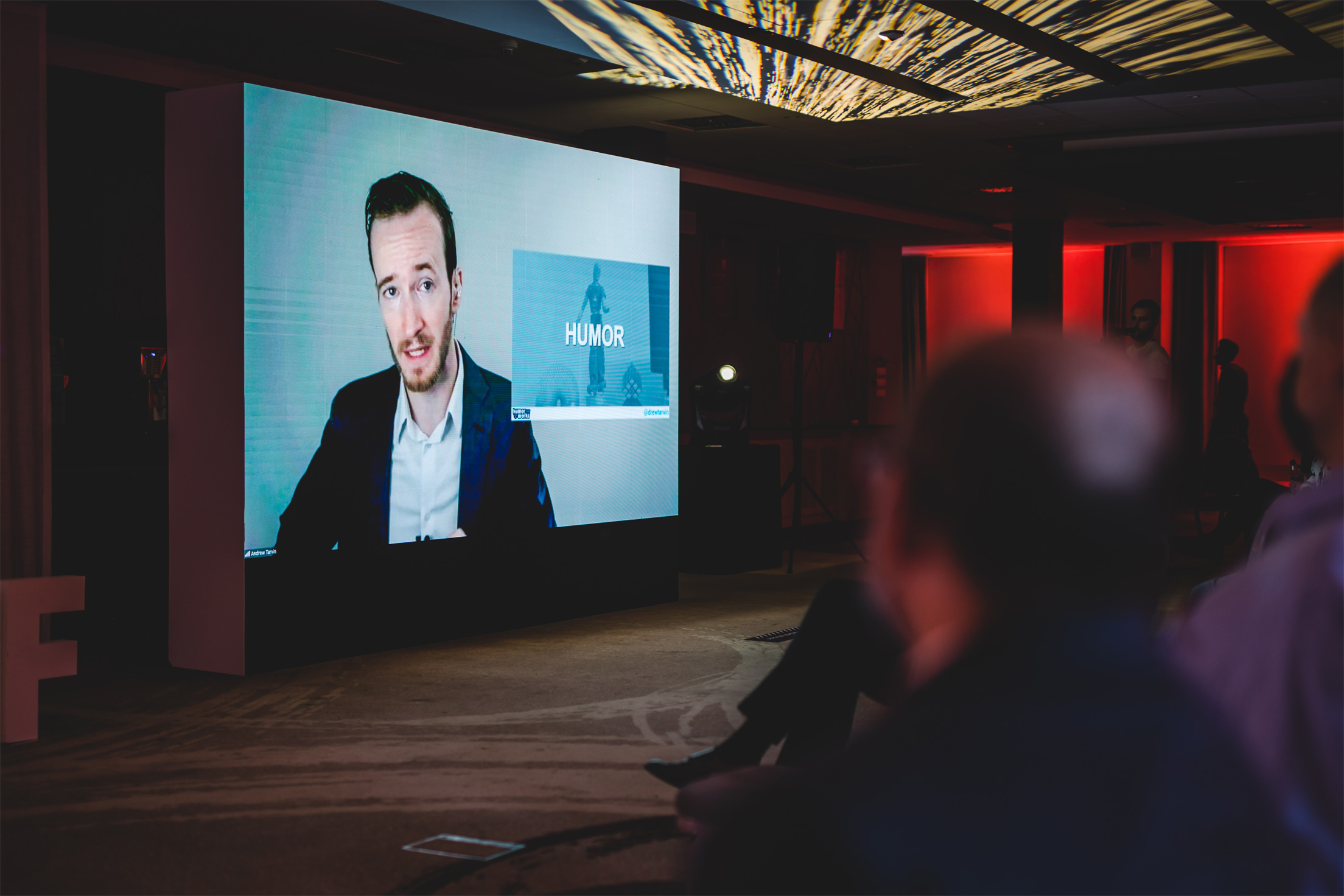 Rather than try to manage around a virtual audience, these programs take advantage of the fact everyone is sitting in front of their own computers where they can take in-the-moment action on building the skills needed. By leveraging chat, polling, whiteboards, and breakout rooms, virtual workshops use interaction to avoid distraction.
WOW! That was masterful!
We threw a lot at you yesterday, Andrew. And you took it all in stride. You were totally prepared and knew your way around the Attendify platform better than most of us and you explained it to our attendees so that they got it! Your humor was spot on, your Q&A sessions were flawless and your wrap ups and transitions kept the (day long!) event moving.
That could have been a real catastrophe but it was not and I was so glad you were there to keep the program going while Matt worked to get Dennis back online.
Melissa Price