interested in booking drew?
Organizing an event takes a tremendous amount of work, patience, and far too many emails asking people to send you the thing you already told them to send you. This page is meant to provide everything you need from (an)drew to help the event go off without a hitch.
a selection of some of Drew's most recent talks
learn more about Drew's most popular programs
he loves chocolate, tweeting puns, but most importantly...
here's what to expect when you're expecting me
an impressive list of clients I've spoken on stage for
tl;dr? here's (almost) everything you need to know
it's a bird, it's a plane... no! it's drew tarvin, the one and only
a selection of pre-approved photos of drew
you don't have to ask for permission nor forgiveness
Andrew Tarvin is the CEO of Humor That Works, a leadership development company that teaches professionals how to use humor to achieve better business results. He has partnered with top organizations--including IBM, the UN, and the FBI--to solve human challenges with humor solutions.
A best-selling author, Andrew has been featured in The Wall Street Journal, Inc, and FastCompany, and was named a 'Visionary Under 40' by the P&G Alumni Network. His TEDx talk on the skill of humor has been viewed more than ten million times, only half of which were by his mother. He loves chocolate and tweeting puns.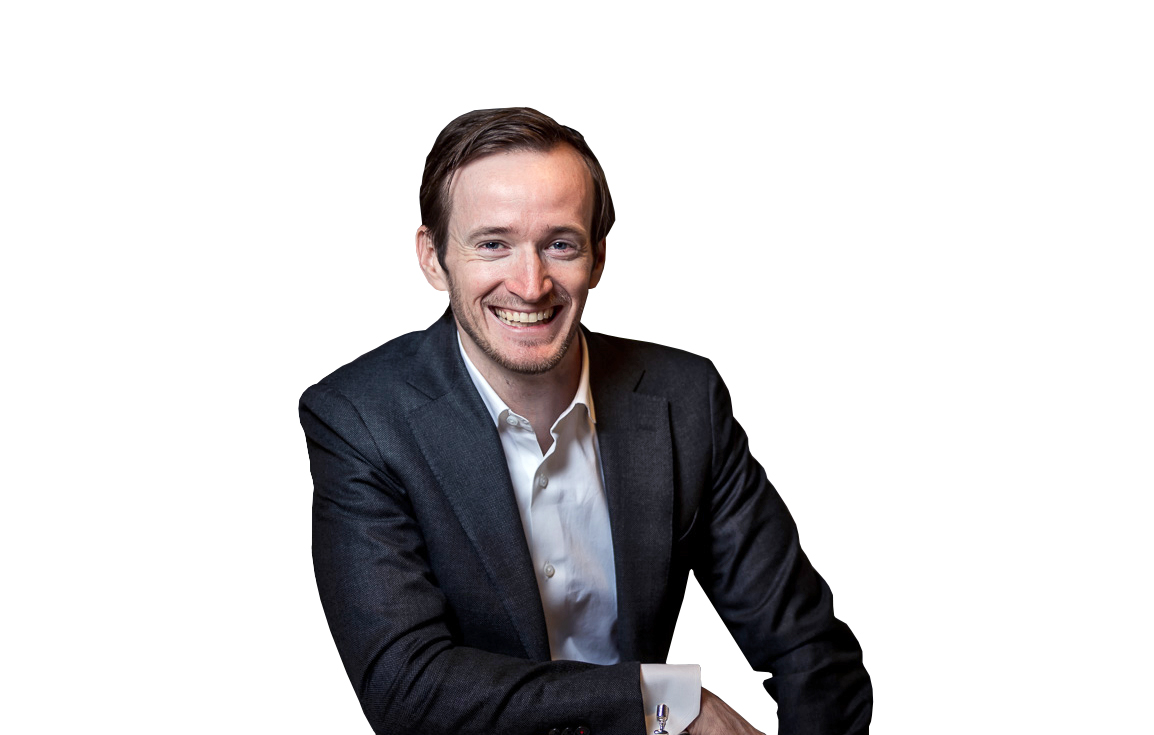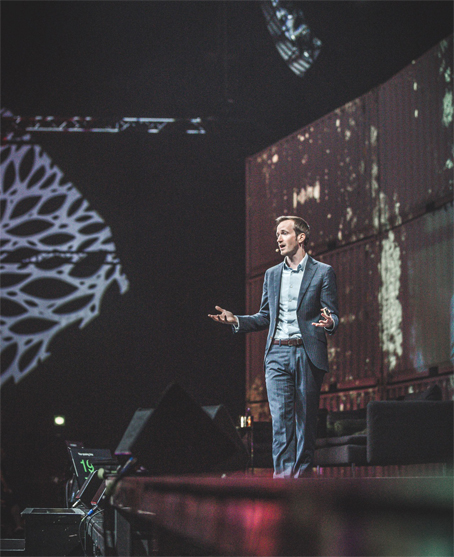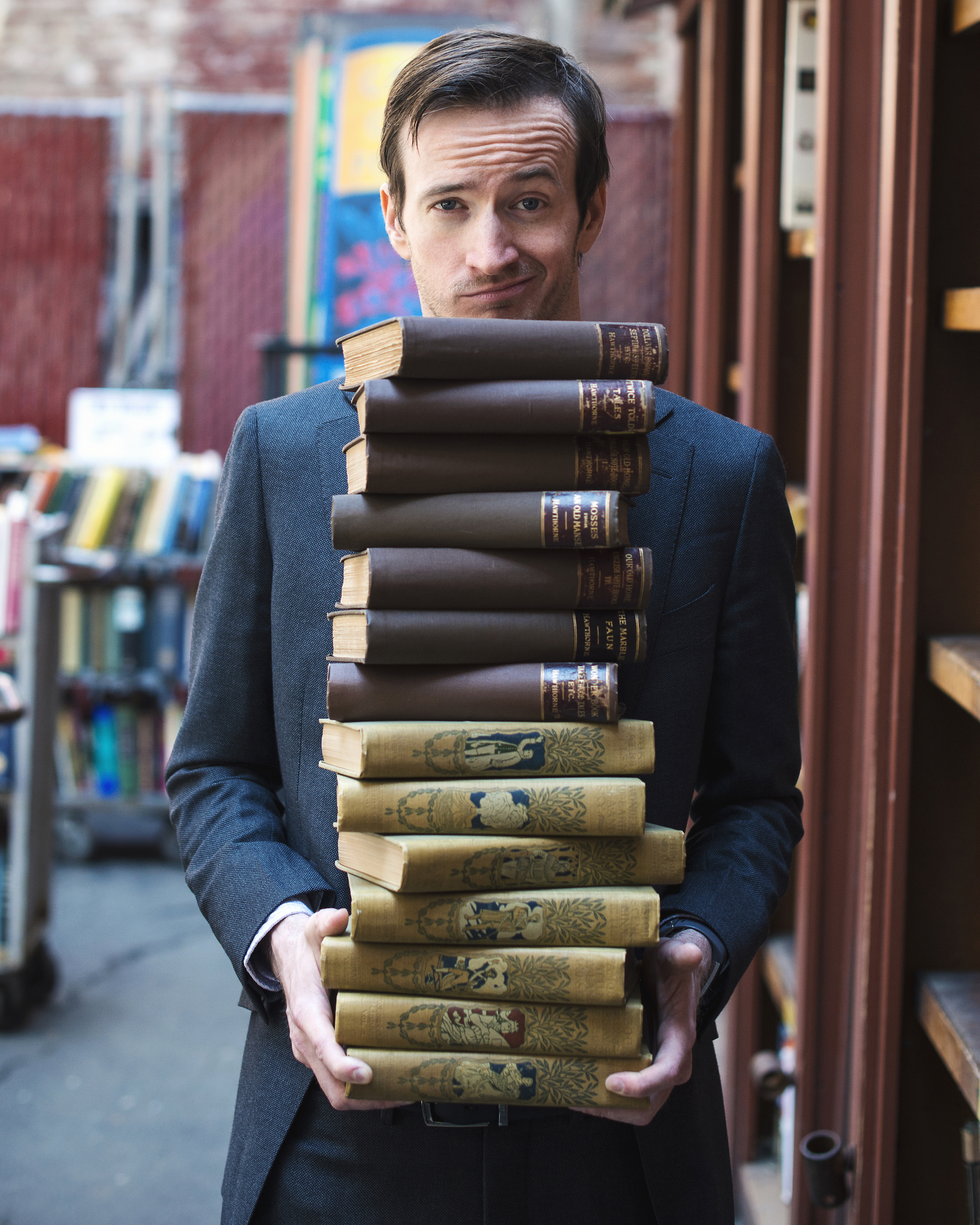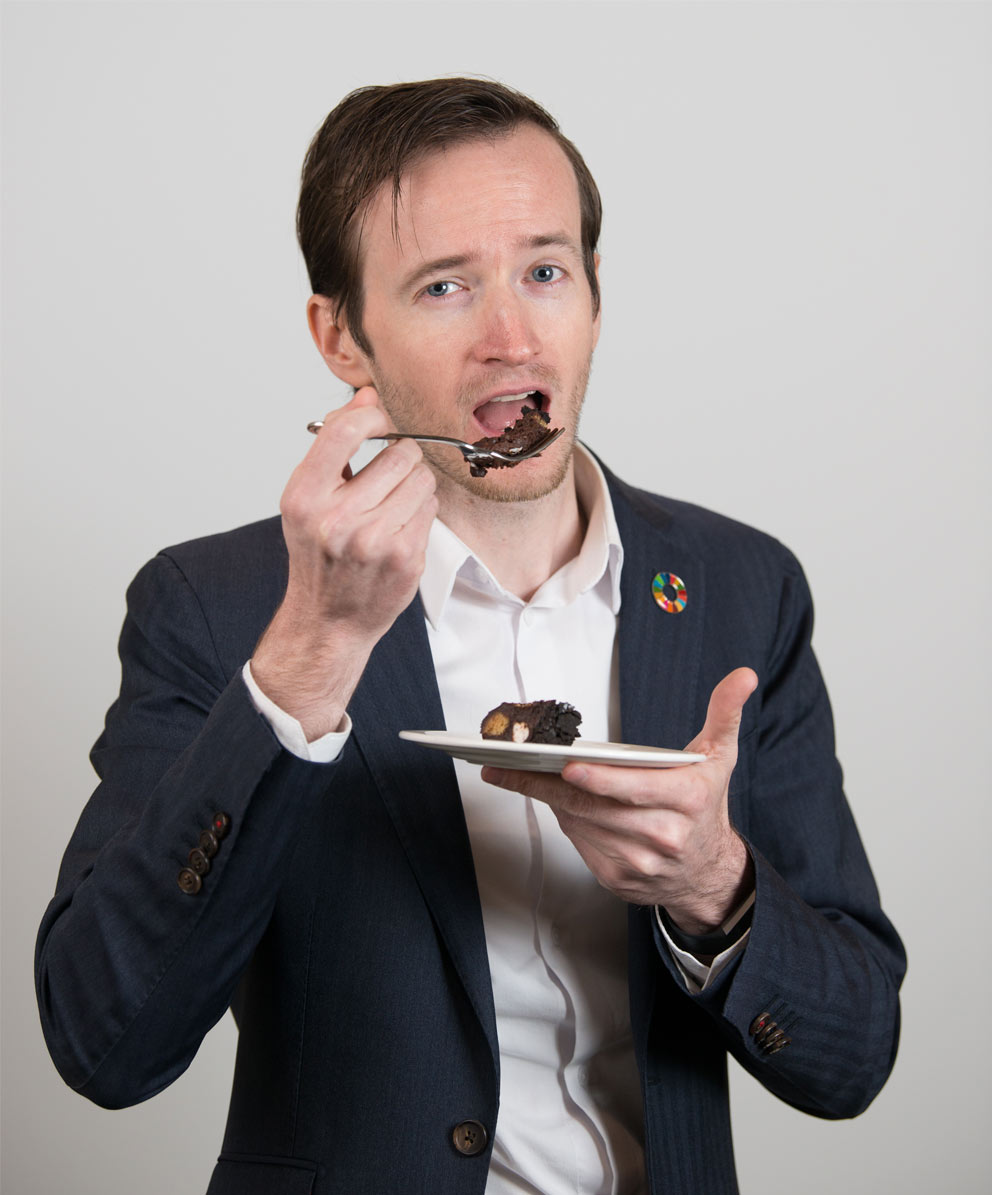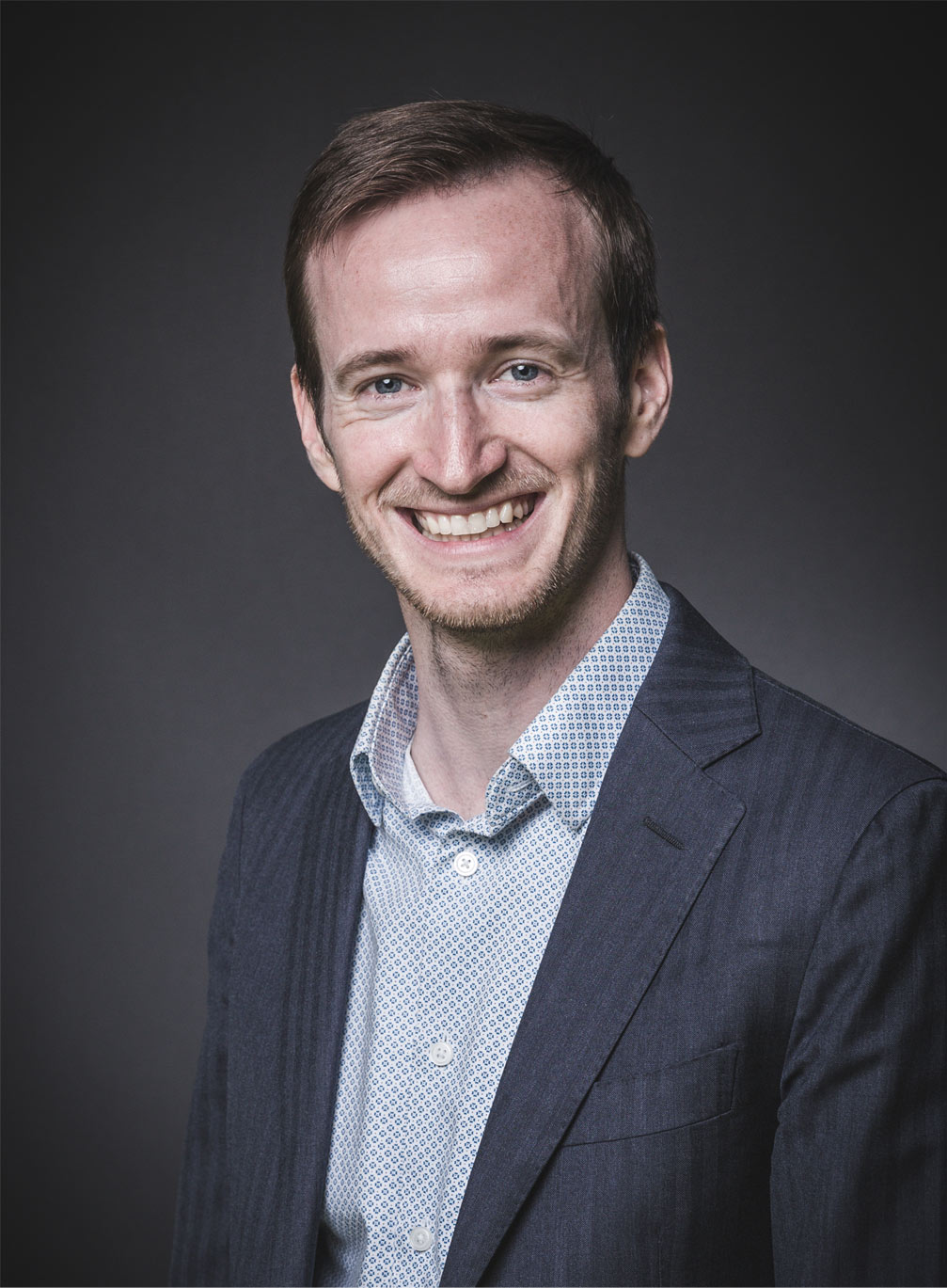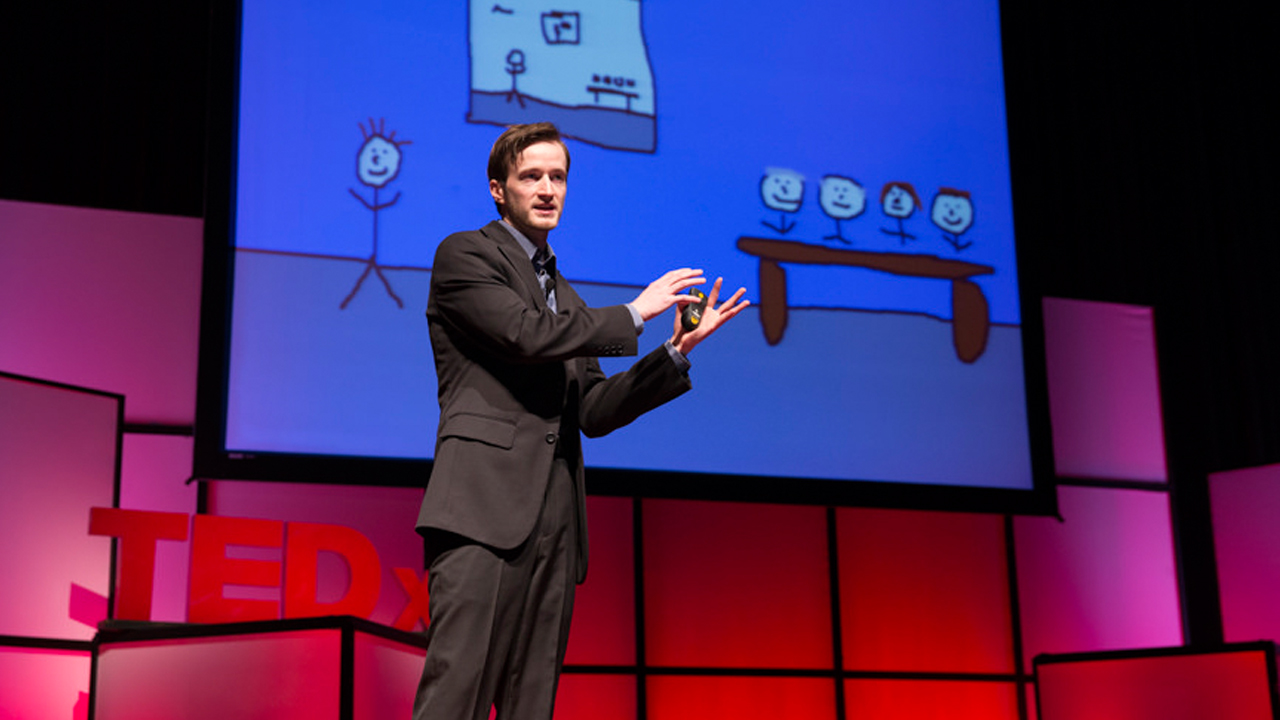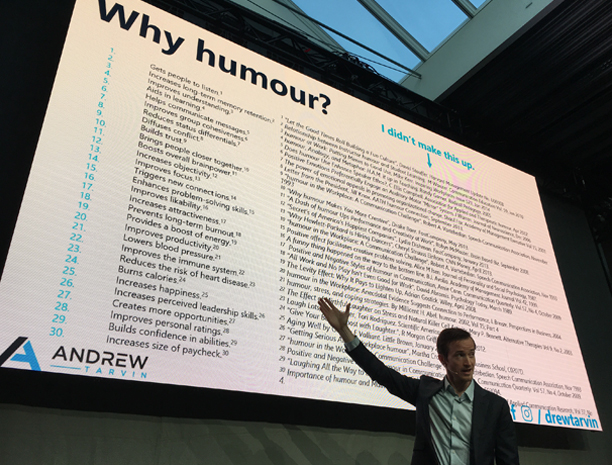 You will laugh and learn. Everything I do sits at the intersection of getting better results and having more fun. Your audience will be engaged, educated, and entertained.
You will get a customized experience. Every event I do is customized specifically to your needs. That means I speak the language of your audience, I use examples relevant to their needs, and I will help you deliver your objectives.
You will have an additional partner. Your program is about your audience, not about me. I will be your partner to make sure it delivers what you need. One speaker go too long and need to cut 5 minutes from my keynote? No problem. Need me to incorporate a shout out as part of my program? Easy. I'm there to help you.
You will get my full attention. I may be an introvert but I'm not a hermit. Your audience will have access to me before and after the program to ask questions, take pictures, get books signed, and more.
You will not have to worry about me. You already have enough to worry about, you shouldn't have to worry about your speaker. We'll agree on specific details before the event so you have one less thing to worry about, I'll text you when I land and am on-site, and I can easily do a tech walkthrough while you're attending pressing matters.
You will have fun. I practice what I preach which means our interactions from start to finish will be effective, serious, and fun, all at the same time.
You will look like a rockstar. You don't do this for the credit but that doesn't mean it's not due. Together, we'll put on an incredible event and the audience will know it.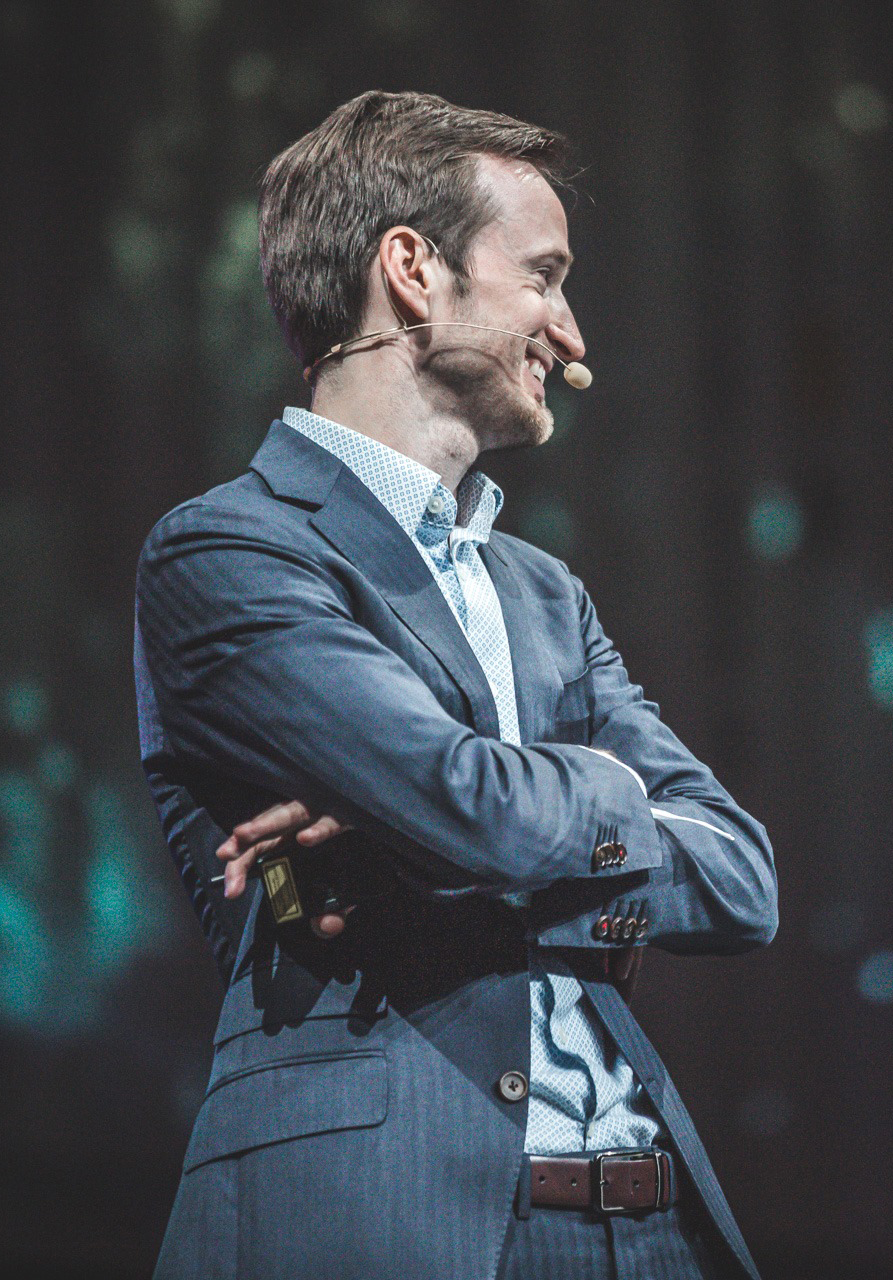 Andrew Tarvin has been featured in more than 50 publications, including The Wall Street Journal, Forbes, and FastCompany. He has appeared on affiliates for ABC, CBS, and FOX, and has been the guest on more than 40 podcasts. His TEDx talk has been viewed over 11 million times and is the most watched talk on humor.
The Skill of Humor | TEDxTAMU
Humor at work | TEDxOhioStateUniversity
effective with people | CSZ Talks
Humor at work | funnybiz conference