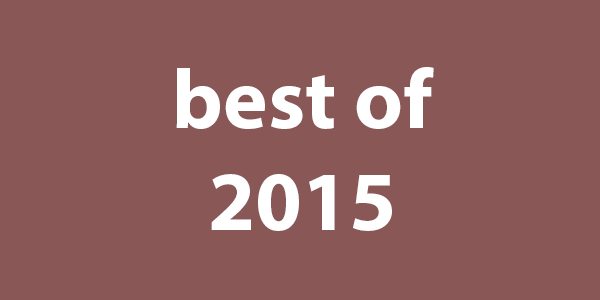 I do a lot in a year. I eat a lot of food, drink a lot of milkshakes, and generally find enjoyable ways to spend my  525,600 minutes. Here are the best of those moments. (See previous bestofs here.)
Best Achievement – Visiting 47 States
OK, technically this achievement was not on the goals list at the beginning of the year… but I think the fact that I visited (and spoke or performed in) 47 states is quite impressive. And when you add West Virginia, North Carolina, and Hawaii which I'll get to by February 11, I'll have hit all 50 states in a 12 month time period.
Runner-Up: 107 speaking / coaching / training engagements
Best Personal Development – Writing More Stories
A by-product of my nomadic travels (see below) has been that I've been more conscious of the stories happening in my life. By searching for "story worthy" moments, it's helped me better appreciate the experiences I've had, whether they be the not-at-all kidnapping of Italy or a Walmart Parking Lot in Maine.
Runner-Up: Allowing myself to relax
Best Business Decision – Going to the National Speakers Association Conference
The NSA Conference in 2015 was a great event for me. Not only did I present to fellow speakers and find success, I also met with a bureau (thanks to an event I did at P&G) that has started to represent me. I also met some pretty awesome people.
Runner-Up: Going Nomadic
Best Personal Decision – Going Nomadic
Since March 1, 2015, I've been a corporate nomad. I've lived out of two bags and have traveled to 47 states and 7 countries. While I've certainly missed having a homebase, the experiences of traveling have far outweighed any challenges of being on the road. Having an awesome friends in so many places doesn't hurt either.
Runner-Up: Staying in Touch
Best Speaking Engagement – AIN 2015
I spoke at a lot of events in 2015 and enjoyed every single one of them. However none were as enjoyable as presenting to my fellow applied improviser in the beautiful setting of the AIN Conference 2015. I did two sessions, and based on the feedback, they both went very well. You can also now see my talk in improvising conversations online.
Runners-Up: Procter & Gamble, OSU Young Alumni, General Assembly
Best Personal Performance – Throckmorton
Thanks to a great connection, I was able to perform in the 200+ seat Throckmorton Theater in the Bay Area. It was a great lineup of performers and I got to do a mix of stand-up and a cliche bit I've been working for over a year on. Based on the audience reaction, during and after, it was well received.
Runner-Up: ComedySportz in New York, San Antonio, Seattle, Richmond, Boston, Philadelphia, Chicago, Quad Cities, Provo, Twin Cities, Detroit, Los Angeles, Portland, Indianapolis, Sacramento, and Houston.
Best Travel – 17 State Road Trip 
A year of being a Nomad is likely to lead to some incredible journeys. From my awesome adventures in Norway to great moments in Ohio, I had a phenomenal year of travel. But my favorite part of the journey was the 17 State Road Trip I went on with my brother. It started with my ComedySportz family in Illinois and ended with my real family in Ohio, and I visited 17 states along the way.
Runners-Up: Norway, Grand Canyon, Multiple New York Trips
Best New Restaurant – Sandy's Donuts
According to Foursquare, I checked into 830 places in 2015, a majority of them restaurants. I've had some interesting concoctions in some interesting locations, but the one I keep telling people about is the Smores donut I had from Sandy's Donuts in Fargo, North Dakota.
Runner-Up: Dognvill Burger, Plan Check
Best New Food – Chicken Alfredo Burrito
Some might see Chicken Alfredo pasta wrapped in a burrito with added cheese and think "Why?" The folks at La Parilla think, "Why not?" So I tried it. And no it wasn't the most amazing thing that I ate the entire year, it was definitely the most indulgent from an American standpoint. And it was delicious.
Runner-Up: Bunny Bites
Best Live Show – ComedySportz World Championship 2015
Can the best live show I saw be one that I was in? Well it is. The ComedySportz World Championship 2015 versus Quad Cities was such an incredibly fun match to play in, and it went down to the wire for the winning team (Quad Cities). It was great to participate in but even better to watch.
Runner-Up: Honey at SF Improv Festival
Best Movie (I Saw) – Star Wars: The Force Awakens
Were there things that could be improved? Yes. Did it have some similarities to A New Hope? Yes. Was it the movie I was most excited to see and thoroughly entertained in the entire time? Yes.
Runner-Up: Straight Outta Compton
Best TV Show (I Watched) – Daredevil 
Since I didn't really read much last year, I decided to add a type of media I did consume a lot: TV. And not in the traditional sense, but more in the Netflix and binge variety. For me, my favorite show of the year was Daredevil. It's superhero meets grungy detective show which is a great combo for me.
Runner-Up: Archer
Best Tweet – Efficiency
While I've selected my 20 best tweets from 2015, here's my favorite of the year:
Efficiency should be a one syllable word.
There you have it, my Best of the Best from 2015. See you next year!
Enjoy this post? Sign up below and receive the latest updates from me on an inconsistent basis.
https://drewtarvin.com/site/wp-content/uploads/2016/01/best-of-2015.png
300
600
drew tarvin
https://drewtarvin.com/site/wp-content/uploads/2017/09/andrewtarvin-header.png
drew tarvin
2016-01-01 16:00:19
2016-07-21 13:18:06
Drew's Best of 2015