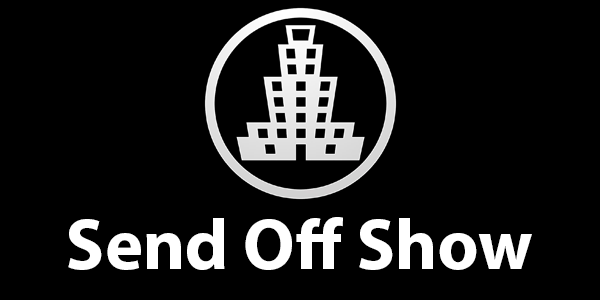 First and foremost, I have to thank Katie for leaving me an amazing comment on my blog.  If even half of what she says is true, then I know that all the time and effort I put into comedy is well worth it.  Comments like that make me feel so fortunate to even be able to perform in front of people, so thank you, Katie, and everyone else who has shown their support.
Now that I've slept and had some time to think about the entire weekend, I suppose it's time to reflect on the two shows this past weekend.
Fred Leeds Show
I already reviewed the Fred Leeds show, but I still think it's important to talk about the show's significance.  I only knew Fred Leeds for a short period of time (I had the honor of performing with him in my first show as a Smarty Pants member), but I knew him long enough to know that he was an amazing man.
Before I met Fred, I was actually afraid of getting older.  I felt like I had to accomplish everything I really wanted to do before I hit 50, otherwise it would never get done.  But the fact that Fred was still performing at the age of 70, and the energy and charisma that he had, assured me that life isn't over as you get older.
So here's to Fred, an amazing improviser, and even better person.  I hope that we did him proud at his First Annual Comedy Rocks show, I know he was watching the whole thing.
The 8th Floor Send Off Show
What's amazing about this past weekend is that I had the opportunity to perform in not one, but two incredible shows.  Saturday's Send-Off Show was one that I will remember forever.
The show started with the video that Moran, Nate and I spent a good deal of time on; it depicted a day of reflection for us as we prepared for our final performance with The 8th Floor.
After the video ended (suitably on Jay-Z's December 4th's ending lyrics "If you can't respect that, you're whole perspective is whack, maybe you'll love me when I fade to black"), I started the show off recapping the history of The 8th Floor.  I thought it was important to share with the audience what all The 8th Floor has gone through and accomplished in the past 3 years.
With all of the sentimental stuff out of the way, we started the improv off with "First Line, Last Line."  Every now and then, as an improviser, you have a scene where it seems like every line out of the player's mouths gets a laugh.  "First Line, Last Line" was one such scene for us.
The rest of the first half of the show went well, though it lasted longer than we had planned.  "Home Shopping Network" was of course filled with loads of energy, with Nate and I nearly sweeping Moran and Lindsey (after they had talked so much trash…)  We had planned for a 90 minute show, but by the time we reached intermission, it had already been over an hour.
As a result, we shortened the intermission break and went into our "Ambassador Tasty" skit, followed immediately by Chain Death Murder.  We played a few more solid games, and then reached our final two games of our final show: "Most Dangerous" and "Pendulum."
For those of you who don't know, "Most Dangerous" is a game where the players play barefooted and blind folded, with around 100 live mousetraps set up on stage.
Needless to say, it's a painful game.  I was so fortunate as to have a mousetrap snap directly on my big toe, where it remained for the rest of that game.  I'm not sure what it is, but people love seeing us get hurt…
It was then time for the last game.  "Swinging Pendulum of Death."  When we thought about how to close, "Pendulum" seemed like the natural end, for the game ends with all three characters dead.  When Kyle called the game over, I was officially done performing with The 8th Floor.
A Standing Ovation
And then it happened.  I don't know if it was because our show was so good (I thought it was great), or because of what we were able to help start (it's been a long, but amazing 3 years), or what, but Moran, Nate and I (and the 8th Floor) received a standing ovation (our first).
I was speechless, and still am when I think about it.  But just like Katie's comments, that reaction from the crowd reaffirmed everything we had put into the group.  All of the late nights, long practices, miles driven, expenses paid, (and on and on) was validated and worth it.
So again, I can't say it enough.  Thank you everyone for your support, both this past weekend, and in the three years that The 8th Floor and myself have been performing.
And I suppose that means it's now time to move on and focus on the future. Luckily I am already able to perform with another hilarious group, and already have a full weekend of performances and events this weekend.  As a side note, I will be making DVDs of the Send-Off Show here in the (hopefully near) future.  If you'd like a copy, let me know and I'll get one to you.
Thanks again, to family, friends, strangers, and of course The 8th Floor.
Enjoy this post? Sign up below and receive the latest updates from me on an inconsistent basis.
https://drewtarvin.com/site/wp-content/uploads/2007/01/send-off-show.png
300
600
drew tarvin
https://drewtarvin.com/site/wp-content/uploads/2017/09/andrewtarvin-header.png
drew tarvin
2007-01-22 23:34:18
2016-01-08 19:23:05
The Weekend in Review - Send Off Show